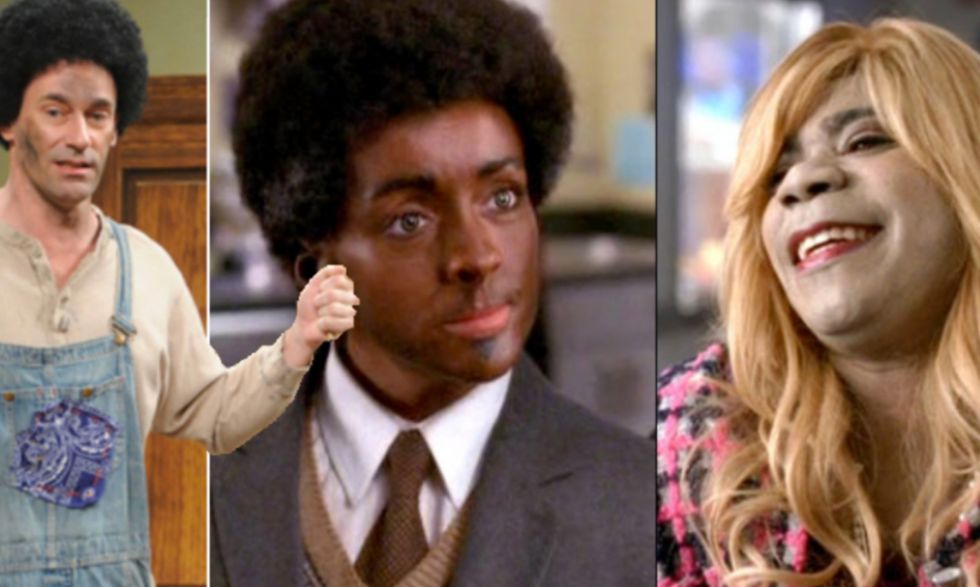 NBCUniversal — which famously fired former anchor Megyn Kelly for discussing the appropriateness of blackface during Halloween — is
removing at least four episodes of "30 Rock" featuring several instances of blackface.
Actress and executive producer Tina Fey has issued an apology for the offense caused by the white characters dressing up in blackface.
What are the details?
The network plans to scrub the episodes from all streaming platforms. Additionally, the episodes in question will not air in syndication.
In a letter published on Vulture, Fey explained, "As we strive to do the work and do better in regards to race in America, we believe that these episodes featuring actors in race-changing makeup are best taken out of circulation."
Vulture reported that the episodes were yanked following a request from Fey and fellow executive producer Robert Carlock.
"I understand now that 'intent' is not a free pass for white people to use these images," the statement added. "I apologize for pain they have caused. Going forward, no comedy-loving kid needs to stumble on these tropes and be stung by their ugliness. I thank NBCUniversal for honoring this request."
The episodes in question hail from Seasons 3, 5, and 6.
One skit features former "Mad Men" star Jon Hamm dressing up in blackface to portray an "Amos 'n' Andy"-style character. Another shows show star Jane Krakowski dressed up as an NFL player for Halloween.
All episodes are set to be removed by the week's end.
Anything else?
Fey's request comes too little, too late for some.
Several Twitter users called Fey and the network out for waiting so long to pull such episodes from the "30 Rock" library.
Former Broadway playwright Jeremy O. Harris
wrote, "Bamboozled came out in the year 2000…how did Tina Fey just realize that blackface is bad?"
"Tina Fey demanding to lockaway all the blackface 30 Rock episodes in the NBC vault is such a farce bc like…girl you wrote them…barely a decade ago?" he continued.
Journalist Keith Nelson Jr.
added, "Four episodes…FOUR ..twice in one season alone. It's been off the air for seven years but NOW they want to do this?"
He
continued, "I want people do realize, NBC and Tina Fey are only doing this because of negative pressure they may feel if they keep it. Blackface was bad in 2013 when the show stopped airing and it's bad now. NBC and Tina Fey didn't LEARN anything over those 7 years and if they did thats sad."
Yet another wrote, "Why was there black face episodes of 30 Rock to begin with?"