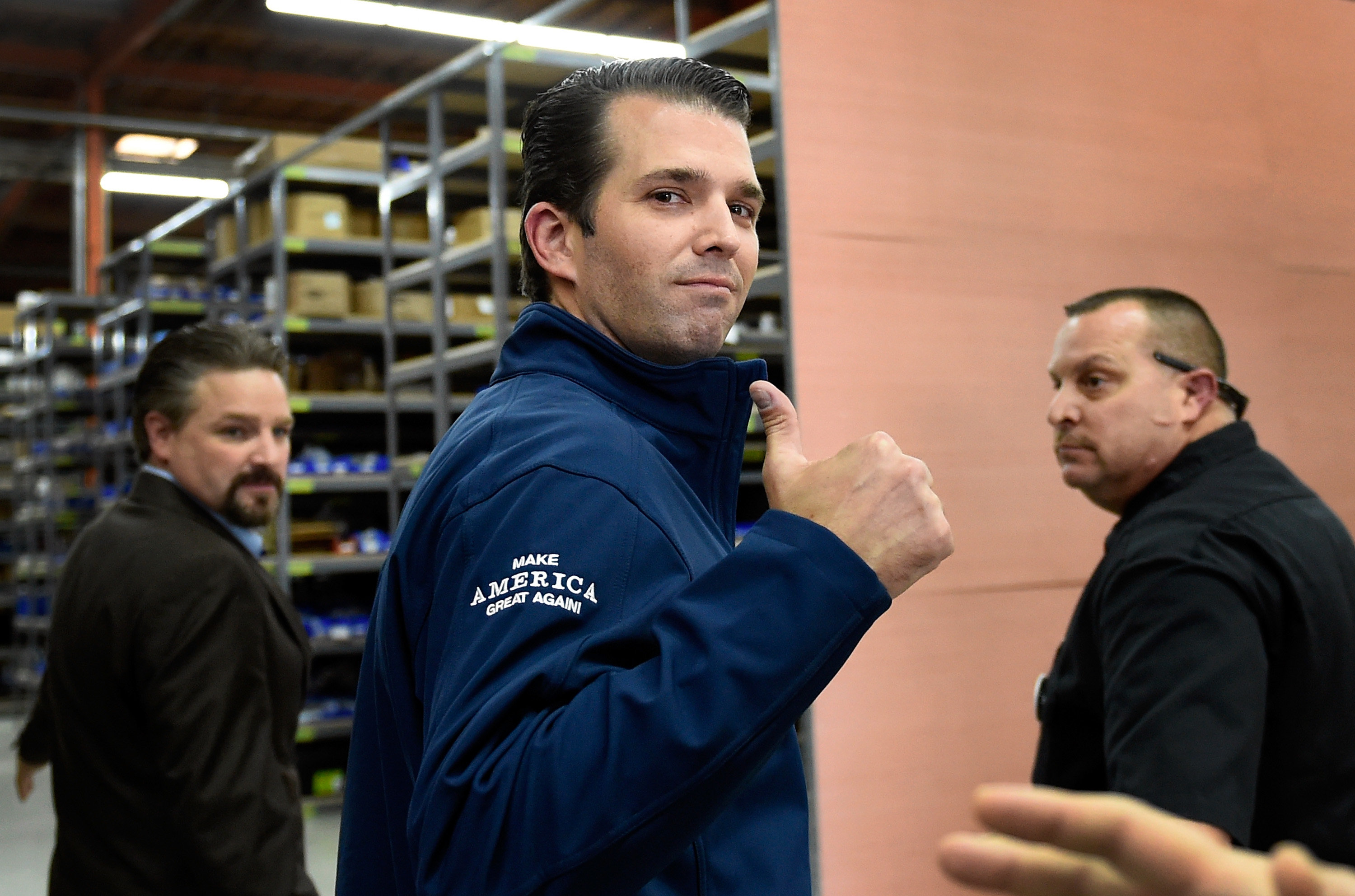 Rep. John Garamendi (D-Calif.) threatened Donald Trump Jr. with a "serious altercation" during a Friday interview on MSNBC.
In remarks, the president's son suggested that Democrats want the coronavirus to spread within the United States — a notion that apparently infuriated Garamendi.
Wait — what did Trump Jr. say, anyway?
During a Friday interview with Fox News' "Fox & Friends," Trump Jr. said, "For [Democrats] to try to take a pandemic, and seemingly hope that it comes here and kills millions of people so they can end Donald Trump's streak of winning, is a new level of sickness."
"I don't know if this is coronavirus or Trump derangement syndrome," he added.
What are the details?
Garamendi discussed California's latest confirmed coronavirus patient with MSNBC's Hallie Jackson, as well as news of the HHS whistleblower, who revealed that the agency reportedly dropped the ball on safely handling Americans who were exposed to coronavirus.
During the exchange, Garamendi took aim at Trump Jr. over the "Fox & Friends" remarks.
"I think it's coming through the screen you're angry, you're obviously visibly emotional about [coronavirus]," Jackson began.
She later added, "When you look at the discussion around coronavirus … the president's son, Donald Trump Jr. was on this morning and suggested, or said outright, that Democrats are taking the pandemic seemingly hoping it … it comes here and it kills millions of people so it can end the president's streak of winning."
Garmendi responded, "[Trump Jr.] shouldn't be near me when he says that. There would be a serious altercation."
"That's just totally outrageous," he continued. "I can assure you that there's not a Democrat or Republican in Congress that wants anybody to be sick. What we are concerned about is the administration's response to this illness."
He concluded, "Don Jr. better not get any place close to me. It would not be a healthy situation."