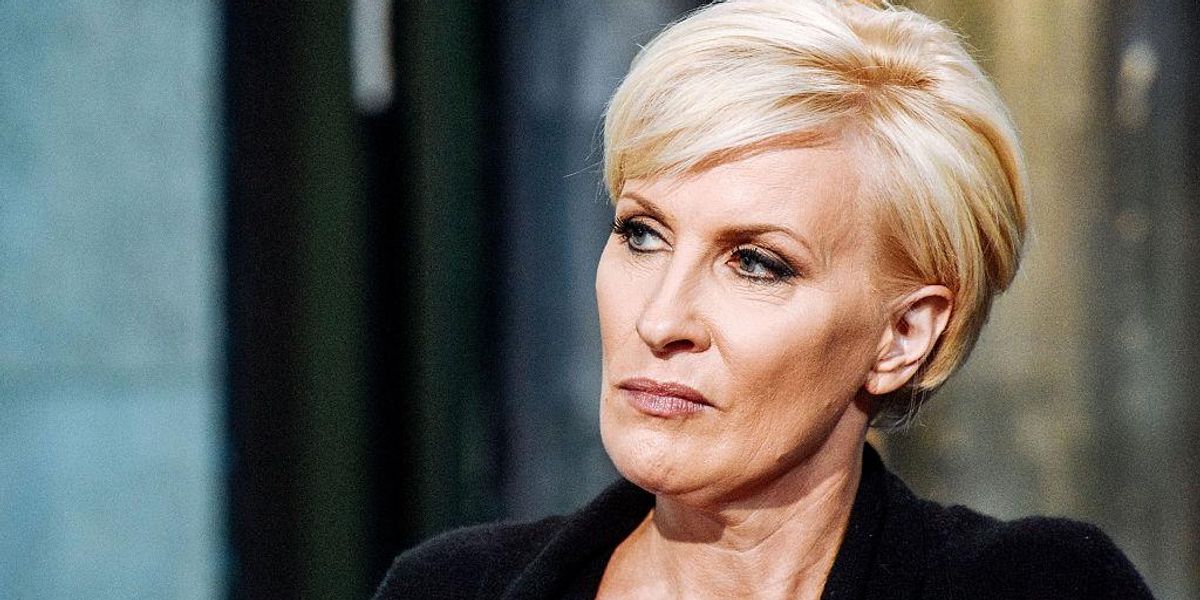 MSNBC's "Morning Joe" co-host Mika Brzezinski blasted Republicans and President Donald Trump on the topic of face masks, and became so enraged that she declared she is "done being polite."
A very aggrieved Brzezinski attacked Republicans about coronavirus measures, as it pertains to mask mandates, as her co-host husband Joe Scarborough cracked jokes and laughed at her hostile temperament towards "his friends."
During a discussion about Joe Biden's call for Americans to wear face masks for 100 days, Brzezinski remarked on how "quickly the numbers would change" with a mask mandate and compliance.
Brzezinski then addressed Scarborough's "friends" and "some of the Republicans," who have not pushed face masks as fervently and forcibly as Democrats.
She denounced Republican politicians "who've been standing by as stooges to President Trump, not stepping up for the American people and their safety and, quite frankly, stepping up against the president's stupidity and cruelty, not being a leader on this coronavirus."
"Honestly, honestly, how stupid can you be at this point?" an annoyed Brzezinski questioned rhetorically, as reported by Mediaite. "If you just actually read about it, learn about it, how stupid can you be to be so arrogant and to be so flip about this when we have numbers like this? How crazy are you?"
Brzezinski asked, "And I wonder if your friends and those Republicans will actually admit that actually doing basic things to mitigate this virus would have changed the course of this pandemic?"
Scarborough joked with his wife, "Should I ask them that way?"
"Yeah, ask them," Brzezinski snapped back, as Scarborough began giggling. "Because you know what the numbers will change. And at this point, I don't even … I'd be careful."
"Well, we've been asking that question for quite some time. Again, I think I'll be a little polite first and I'll pick up the phone…" Scarborough replied.
"I'm done with being polite," Brzezinski barked. "I actually would like people in this country to stay alive. unlike some of your friends and Republicans in the Senate and in the House."
Brzezinski then snarled, "And President Trump, whose presidency is killing people by the tens of thousands."
"We agree with all that, we just don't agree about how I approach my friends," Scarborough responded.
Brzezinski sarcastically replied, "Friends? Those are great friends." She then added, "This president wanted you arrested, Joe. And they still stood by him. I'm just saying could you require that he doesn't kill people?"