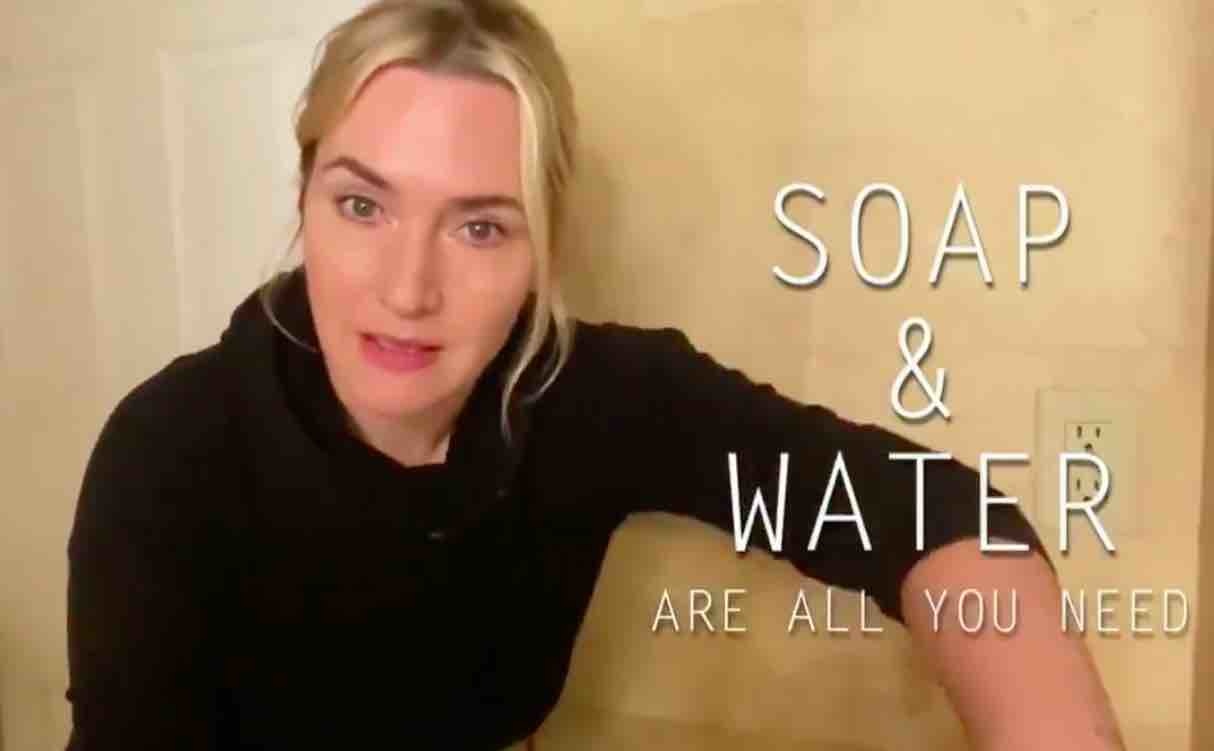 Actress Kate Winslet appeared on a video reminding viewers that to prepare for her role in the movie "Contagion" — in which she plays an epidemiologist trying to contain the spread of a worldwide virus — she "spent time with some of the best public health professionals in the world."
Winslet added to viewers that those experts taught her to "wash your hands like your life depends on it. Because right now, it just might." Not to mention the lives of those we love or those we come in contact with as the coronavirus spreads across the globe, she said.
What happened next?
With that, the actress — probably best known for her starring role in "Titanic" opposite Leonardo DiCaprio — demonstrated an actual hand-washing step by step, offering tidbits she said she learned from health experts, such as how soap molecules bind to the water and to the grease on your hand, after which the virus is washed away.
Winslet echoed other commonly known facts about how to avoid contracting COVID-19, such as coughing into your elbow and not touching your face.
"I know this is hard, and this is new, and it's scary," she told viewers. "But you really can defend yourself and the people you love with a bar of soap, a sink, some water, and by listening to the public health experts where you live. We all want a cure. But until we have one, we have to be that for each other — starting now."
How did observers react?

As you might imagine, with celebrities getting hammered for offering the rest of us the best ways to live and solve problems, Winslet didn't escape the mockery of the Twitter mob for her video advice:
"Oh good I was hoping that a person with zero qualifications in epidemiology would advise me on something they know absolutely nothing about."
"I thought I was going to die, then Kate Winslet told me how to wash my hands. Stunning & Brave."
"Can we also get her take on how ships can avoid hitting icebergs?"
"Another example of our Government acting too slowly. Why have they not enlisted experts such Winslet with her vast experience of movie virus outbreaks until now. Valuable days have been lost."
"Can't wait for @NASA to get Arnold Schwarzenegger's advice on how to survive living on Mars and his thoughts on the planet's atmosphere."
"There is nothing, absolutely nothing these people won't do to get their fizzog in front if the cameras. I assume Tom Hanks is lined up to advise us on isolation following on from his role in the film 'Castaway.'"
"Will we be getting boxing tips from Sylvester Stallone next?"