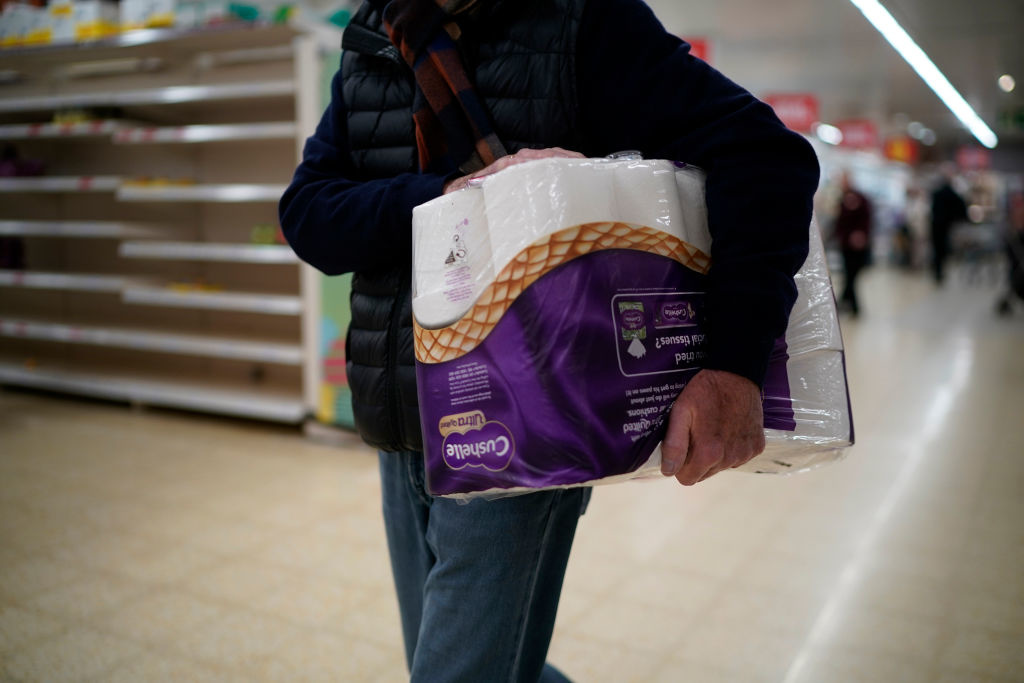 A thief in Oregon smashed in the rear window of an SUV to steal two 30-roll cases of toilet paper, police reported.
The Eugene Police Department alerted the community about the incident in post on the department's Facebook page. They reported that the crime took place early Sunday morning, when the bandit allegedly shattered the entire rear window and took "all valuables including two cases of 30-roll toilet paper and some valuable business and personal items."
The police department used the news as an opportunity to remind the public not to leave their vehicles unattended.
"Anytime vehicles are left unattended for extended periods of time, local thieves view it as a favorable opportunity," the post stated. "It is not enough to lock the vehicle before leaving. To reduce the possibility of theft and deter criminals from breaking in to your vehicle, it is important to incorporate the following tips when leaving your vehicle."
Police then went on to offer helpful tips in the post such as not to leave property visible inside your vehicle, to make sure to roll up the windows and lock the doors, and, of course, not to leave anything "valuable" inside the vehicle.
In the midst of the coronavirus hysteria, toilet paper is just that — an extremely valuable item.
One Facebook user noted as much in their response: "I literally took 2 rolls of paper towels out of my car last night because I didn't want this to happen. C'mon!! I hate to victim shame … but that's like leaving 2 bricks of gold in your car!!" he said.
People around the world began panic-buying over the last couple weeks prepping for the potential of lengthy quarantines due to the quickening spread of the coronavirus, formally known as COVID-19. While face masks and hand sanitizer were the first items to fly off shelves, household staples like bread, meat, paper towels — and yes, toilet paper — soon followed.
Hoarders descended on the supermarkets, the toilet paper supply completely vanished in many stores, and fights literally broke out over who would get to purchase the scarce commodity.
Two women in Australia were soon charged for their violent toilet paper brawl, which was caught on video and soon went viral.
Earlier this week, another police department in Oregon — the same state where the smashed window SUV theft took place — preemptively urged residents against reporting toilet paper shortages to emergency services.
In a Facebook post Sunday, the Newport Police Department said, "It's hard to believe that we even have to post this. Do not call 9-1-1 just because you ran out of toilet paper. You will survive without our assistance."