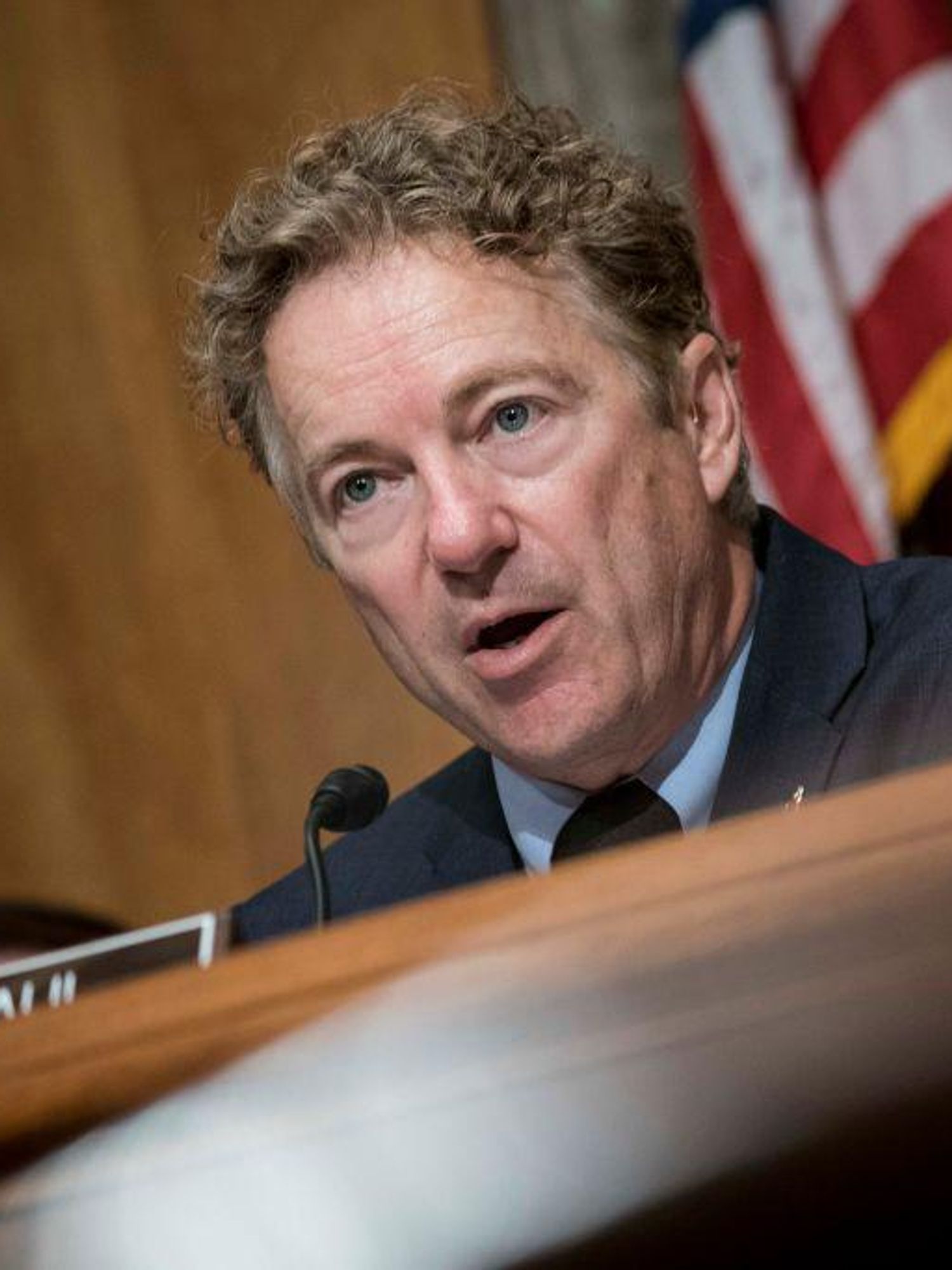 A suspicious package containing white powder was reportedly delivered to the Kentucky home of Republican Sen. Rand Paul (Ky.) on Monday.
According to Politico, which first broke the news Monday evening, the FBI and Capitol Hill police are now investigating the incident and examining the large envelope for harmful substances.
In a statement to the news outlet, Paul took aim at pop rock recording artist Richard Marx, whom the lawmaker claimed incited violence against him on social media just one day before the package was delivered.
"I take these threats immensely seriously," he said. "As a repeated target of violence, it is reprehensible that Twitter allows C-list celebrities to encourage violence against me and my family. Just this weekend Richard Marx called for violence against me and now we receive this powder filled letter."
In a tweet posted Sunday, the "Don't Mean Nothing" singer re-upped an offer on Twitter to buy drinks for Paul's neighbor, Rene Boucher, who violently assaulted Paul in 2017.
"I'll say it again," he wrote. "If I ever meet Rand Paul's neighbor I'm going to hug him and buy him as many drinks as he can consume."
I'll say it again: If I ever meet Rand Paul's neighbor I'm going to hug him and buy him as many drinks as he can consume.

— Richard Marx (@richardmarx)
1621791150.0
In November 2017, Boucher tackled Paul from behind while he was mowing his lawn, causing the senator to suffer multiple fractured ribs. Boucher — who claimed the attack was not politically motivated but the result of a dispute over piles of tree limbs near his property — was eventually sentenced to 30 days in prison.
Fox News later reported that on the package was a picture of a bandaged Paul with a gun pointed at his head and the following quote: "I'll finish what your neighbor started you motherf***er"
Following some backlash, Marx defended his tweet as nothing more than a "wise-crack about Rand Paul's neighbor."
In a sarcastic response to another critic on Twitter, Marx wrote, "Yeah … I'm the only person on Twitter who's ever referenced Rand Paul's neighbor. Must have been me."
The progressive singer-songwriter, who often tweets about politics to his roughly 300,000 followers, also mentioned the fact that Paul had enraged critics recently by announcing that he would not receive the coronavirus vaccine.
During a radio interview on Sunday, Paul suggested, "Until they show me evidence that people who have already had the infection are dying in large numbers, or being hospitalized or getting very sick, I just made my own personal decision that I'm not getting vaccinated because I've already had the disease and I have natural immunity."
The comments immediately sparked fury as a wide range of detractors lambasted the lawmaker online, including one who called him the "Senate's village idiot."