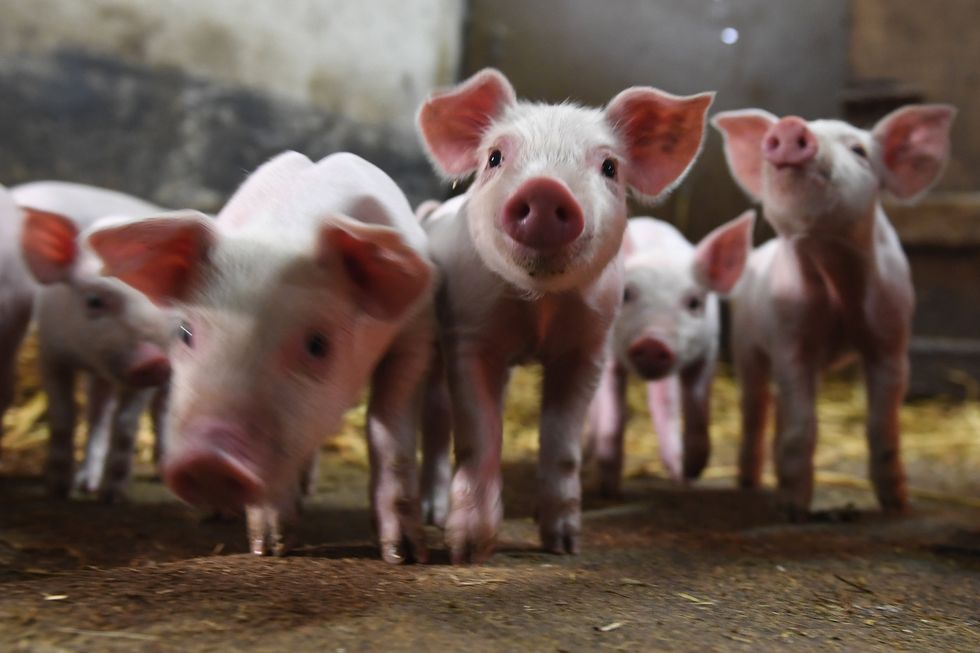 Thousands of pigs are rotting on compost heaps as grocers are running out of meat supplies, according to a Thursday Bloomberg report.
What are the details?
The new report reveals that U.S. farmers are having to put their pigs down because of COVID-19 outbreaks at slaughterhouses.
Some farmers are even reportedly resorting to using wood-type chippers to grind up slaughtered pigs. The pigs' remains are then spread out for compost.
"CoBank estimates 7 million animals may have to be destroyed this quarter alone," Bloomberg reports, which estimates the loss to be around 1 billion pounds of meat that won't ever see consumers.
Michael Crusan, spokesperson at the Minnesota Board of Animal Health, said, "In the agriculture industry, what you prepare for is an animal disease. The thought is never that there's not going to be a market. We have lots of pig carcasses that we have to effectively compost on the landscape."
In April, President Donald Trump ordered meat processing plants to remain open so that the food chain supply in the U.S. would not be disrupted.
Trump issued the order under the Defense Protection Act, labeling meatpacking plants "critical infrastructure."
"The vast majority of processing plants could have shut down, reducing processing capacity in the country by as much as 80%," a White House official said at the time. "We see it as an urgent need and there should not be a panic on food supply at the moment when our country is embarking on the path of recovery from the fallout of COVID."
What's going on with pork prices?
Since that time, wholesale pork prices across the U.S. have doubled, according to the report.
"[P]rocessing slowdowns left younger pigs with nowhere to go as farmers initially tried to hang on to mature animals for longer," the report added. "But when pigs reach about 330 pounds … they are too big for slaughterhouse equipment and the cuts of meat won't fit into boxes or Styrofoam trays."
Liz Wagstrom, chief veterinarian with the National Pork Producers Council, told Bloomberg that depopulating the animals is "devastating."
"It's such a tragedy and it's such a waste of food," Wagstrom added.