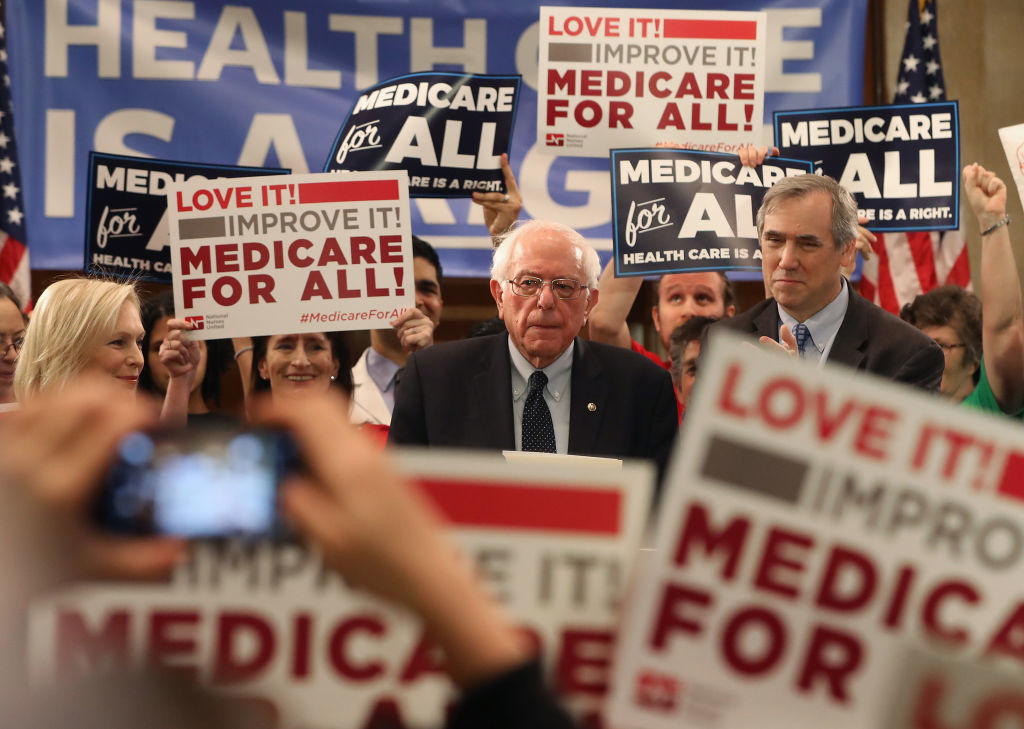 A large majority of those who support a "Medicare for All" health care plan wrongly believe that they and their family would be able to keep their current health insurance, a newly published poll finds.
Under the Medicare for All plan touted by Democratic presidential front-runner Sen. Bernie Sanders (I-Vt.), all private insurance would be terminated and every American would be serviced through a single government plan.
What are the details?
The Henry J. Kaiser Family Foundation (KFF) has been tracking public opinion on the idea of a national health plan for many years, and has included language in reference to Medicare for All since 2017, after it entered the national conversation during Sanders' first run for president.
In its latest publication on Feb. 21, the survey found that 67% of those who support Medicare for All think they will be able to keep their current plans, while only 24% think they will not be able to. The remaining 9% were unsure. That means that less than one-fourth of Medicare for All supporters understand what the program aims to do.
Among those who oppose Medicare for All, 41% think they would be able to keep their current plans, while 51% think they would not be able to. Thus, those who oppose Medicare for All have a more accurate understanding of the program.
Overall, a lack of understanding still reigns, though, as 55% of those polled in total wrongly think that they would be able to keep their current plan.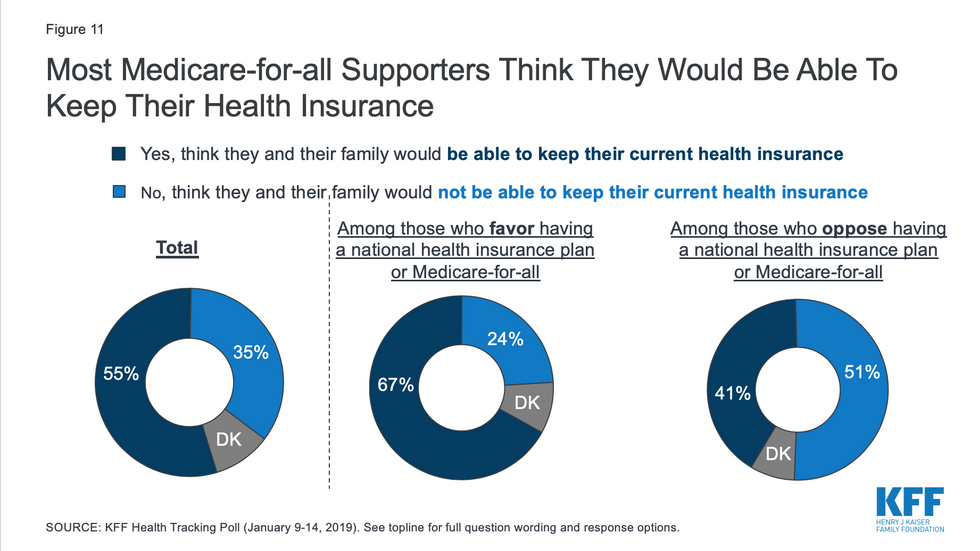 Image Source: KFF Health Tracking Poll
Why does it matter?

According to entrance polling from the Washington Post, a major factor in Sanders' recent blowout victory in the Nevada caucuses was his Medicare for All plan. The polls showed that 6 in 10 caucusgoers favored a single-payer health system and that Sanders won that group by a large margin.
But in a recent morning newsletter from Axios, Mike Allen noted that the latest polling from KFF casts serious doubt on the notion that there is a groundswell of support for Medicare for All happening in America.
While KFF's polling shows historical support for the federal government doing more to help provide health insurance for more Americans — and even shows majority support for a single-payer system since 2016 — it could very well be that supporters of a single-payer system simply don't understand what they are supporting.
In an election year where health care will likely be a driving issue, clarity on the subject will come into increasing focus as the general election approaches.