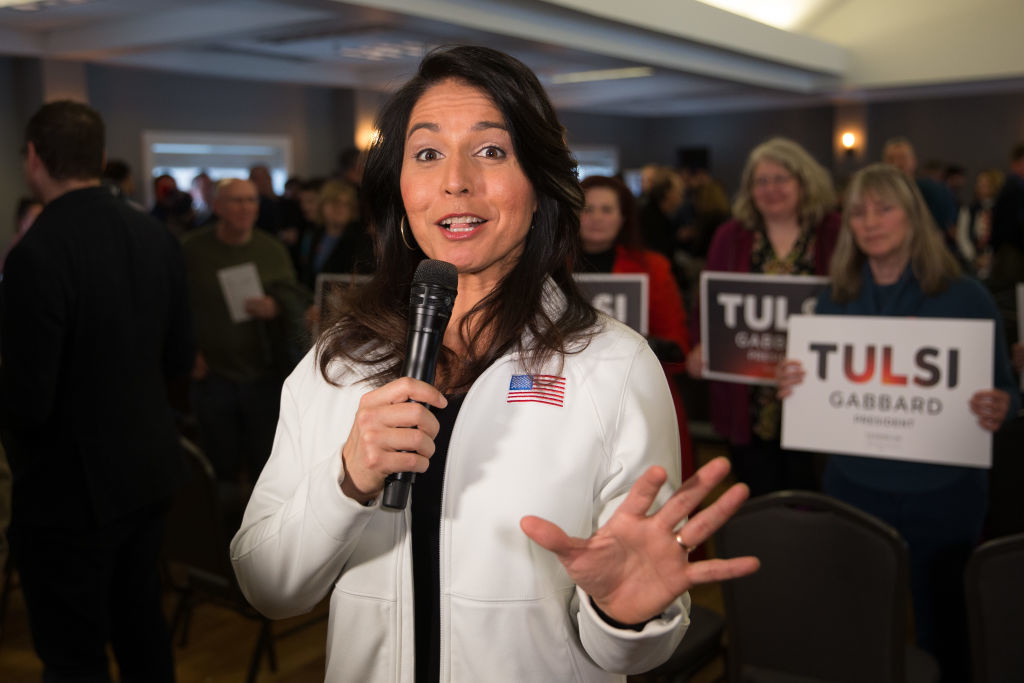 Rep. Tulsi Gabbard (D-Hawaii) attacked her Democratic primary opponent Sen. Elizabeth Warren (D-Mass.) Tuesday, calling the senator a "fake indigenous woman of color."
The Hawaii congresswoman tweeted the attack in response to a Fox News segment where political strategist Karl Rove either forgot or chose to ignore the fact that Gabbard had not exited the race for president. Gabbard has just one pledged delegate in the primary race so far and has been consistently polling near the bottom.
While speaking as a guest on Fox News' "The Daily Briefing" with host Dana Perino, Rove referred to Warren as the "only woman left" in the race, which evidently bothered Gabbard.
Gabbard addressed Dana Perino in the tweet, though Perino did not suggest that Warren was the last female candidate in the Democratic primary.
"I'm not quite sure why you're telling FOX viewers that Elizabeth Warren is the last female candidate in the Dem primary," Gabbard wrote. "Is it because you believe a fake indigenous woman of color is 'real' and the real indigenous woman of color in this race is fake?"
Gabbard, who was born in the American Samoa and grew up in Hawaii, was referring to Warren's past debunked claims of having Native American ancestry. According to the Hill, Warren claimed she was "American Indian" when registering for the state bar in Texas. Then, after sparring with President Trump over her heritage claims, Warren released a report that indicated she could be as much as 1/64th Native American, or as little as 1/1,024th. The report did not help her case.
While other candidates who have been more successful than Gabbard — such as former South Bend., Indiana, Mayor Pete Buttigieg, former New York City Mayor Mike Bloomberg, and Minnesota Sen. Amy Klobuchar (D) — have dropped out, Gabbard has chosen to remain in the race.
On Super Tuesday, with 1,357 delegates up for grabs, Gabbard was able to win just one delegate for her second-place finish in the American Samoa.