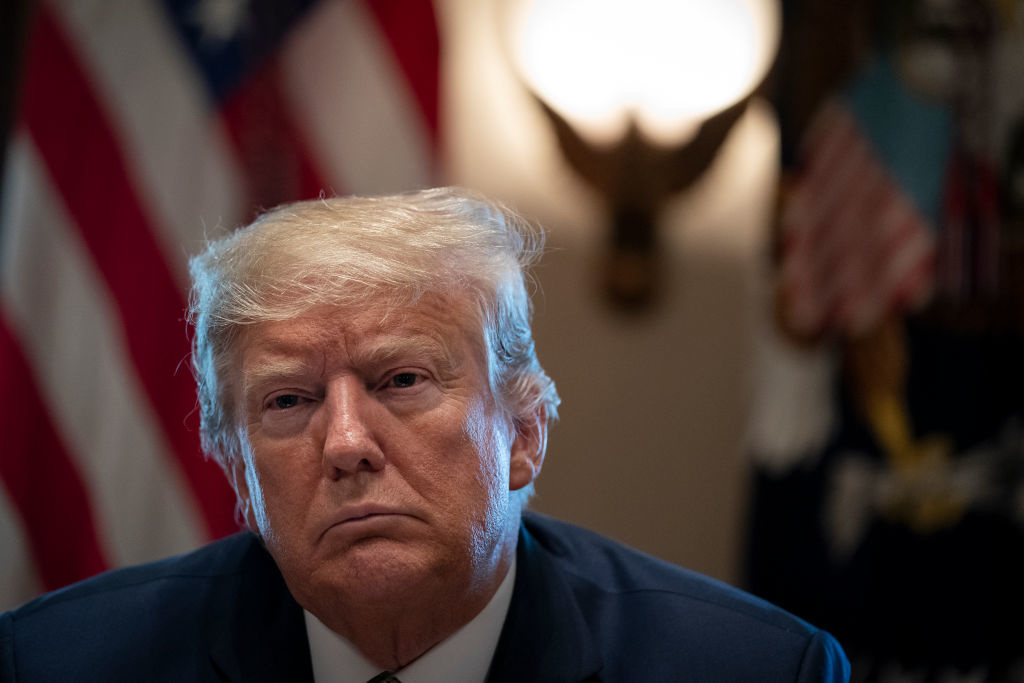 MSNBC legal analyst Glenn Kirschner suggested that President Donald Trump should be prosecuted for negligent homicide for his response to the coronavirus outbreak in the United States.
Kirschner, a 30-year federal prosecutor specializing in homicide, pitched the idea in a series of tweets Tuesday, arguing that "Donald Trump may have criminal exposure for some level of negligent homicide or voluntary/involuntary manslaughter for the way he's mishandled the Coronavirus crisis."
"I'm trying to assimilate all available evidence (rapidly developing and being reported every day) to fairly assess whether Trump and his administration may have acted/failed to act in a way that could give rise to homicide liability," Kirschner said.
He added that the issue was "thorny" and that the evidence is not as "clear" as it is on other charges against the president, such as campaign finance crimes, obstruction of justice, bribery, and extortion. But, Kirschner vowed, "the homicide liability issue MUST be addressed."
Kirschner also made clear that the case should be investigated and prosecuted quickly before the November election.
Not an hour after Kirschner posted the tweets, former Democratic congressional candidate Mark Judson — who recently lost in a primary race for North Carolina's 7th Congressional District — responded to his suggestion by crunching the numbers for him.
Working from completely hypothetical baseline numbers such as 165 million Americans infected and a 4% fatality rate under Trump (up 2.5% from the expected fatality rate), Judson modestly presumes that more than 4 million American deaths will be able to be "directly" attributed to Trump.
"We charge Trump and culpable members of his administration for these deaths," Judson concluded.
Responding to Judson's suggestion, one Twitter user said "1) Thank you for your military service, honestly and sincerely" and "2) Have you completely lost your mind???"
Here's Judson's response:
(H/T: The Daily Caller)