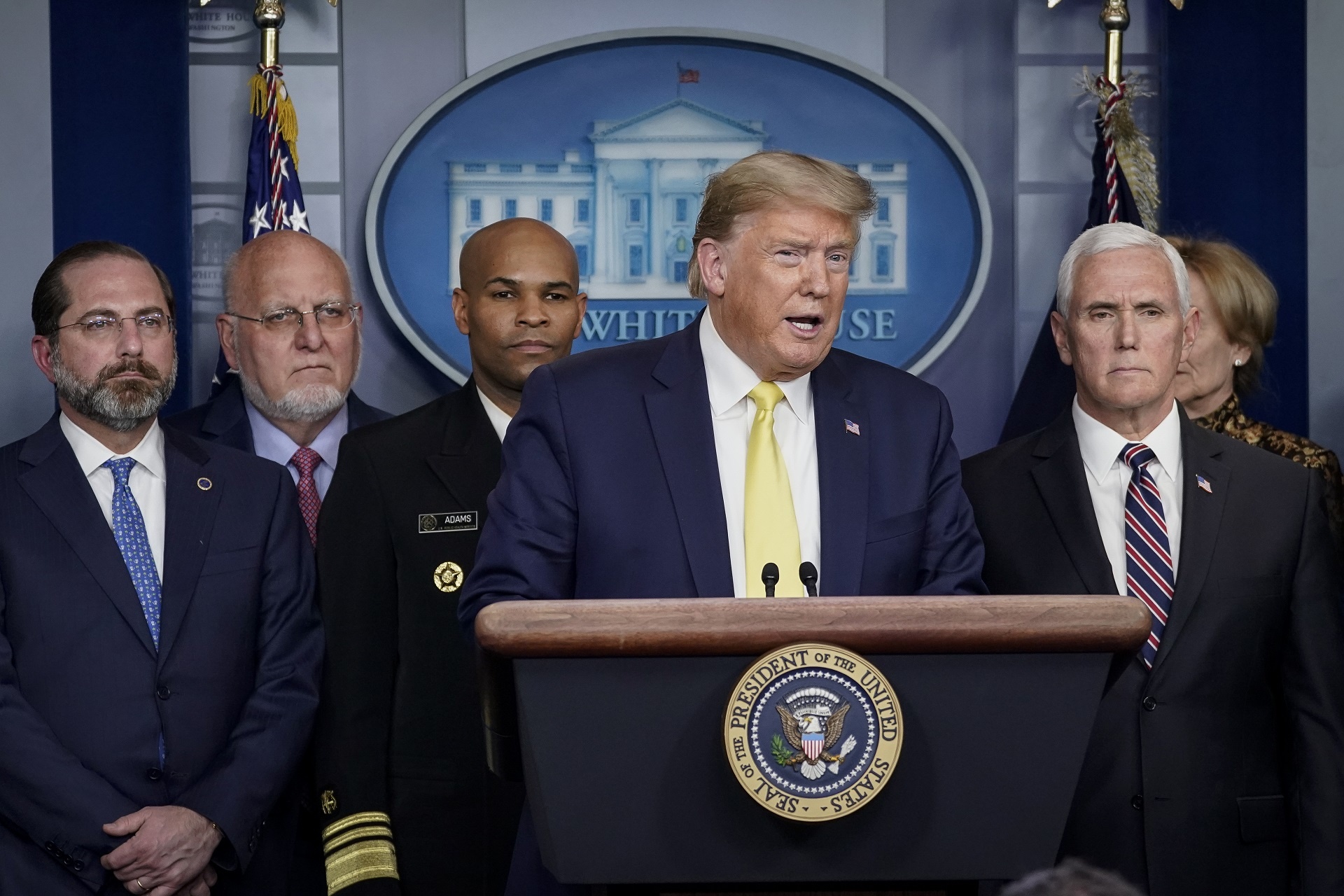 President Donald Trump announced Monday that his administration will meet with members of Congress on Tuesday to discuss a number of economic relief measures aimed at assisting businesses and wage-earners as fears over the coronavirus continue to impact the U.S.
What are the details?
During a press conference, the president said his team was set to meet with Senate Majority Leader Mitch McConnell (R-Ky.) and House Republicans to discuss "a possible payroll tax cut" to provide "very substantial relief" to businesses as the spread of the coronavirus has hurt industry and roiled markets.
"We're also going to be talking about hourly wage earners getting help so they can be in a position where they're not going to ever miss a paycheck," President Trump said. "We'll be working with companies, small companies, large companies, a lot of companies, so that they don't get penalized for something that's not their fault. It's not their fault, it's not our country's fault, this was something that we were thrown into and we're going to handle it and we have been handling it.
The president also said his administration would be working with the Small Business Administration, "Creating loans for small businesses."
"We're also going to be working with the industries, including the airline industries, the cruise ship industry — which obviously will be hit — we're working with them very, very strongly," President Trump continued, adding, "we're also talking to the hotel industry."
According to CNN, Senate Republicans were "cool" to the idea of such economic stimulus proposals as of Monday afternoon. Sen. John Cornyn called the prospect "premature," saying, "I usually love tax cuts, but I think it's a little bit premature again."
Sen. Kevin Cramer (R-N.D.) told the outlet, "What I don't want to do is just borrow a bunch of money and throw it out in the street to stimulate spending."
"Maybe some tax cuts or tax deferral would be in order," Cramer said, before adding, "But I'm not sure the market's looking for stimulation into the economy. The market is looking for the coronavirus to be solved."