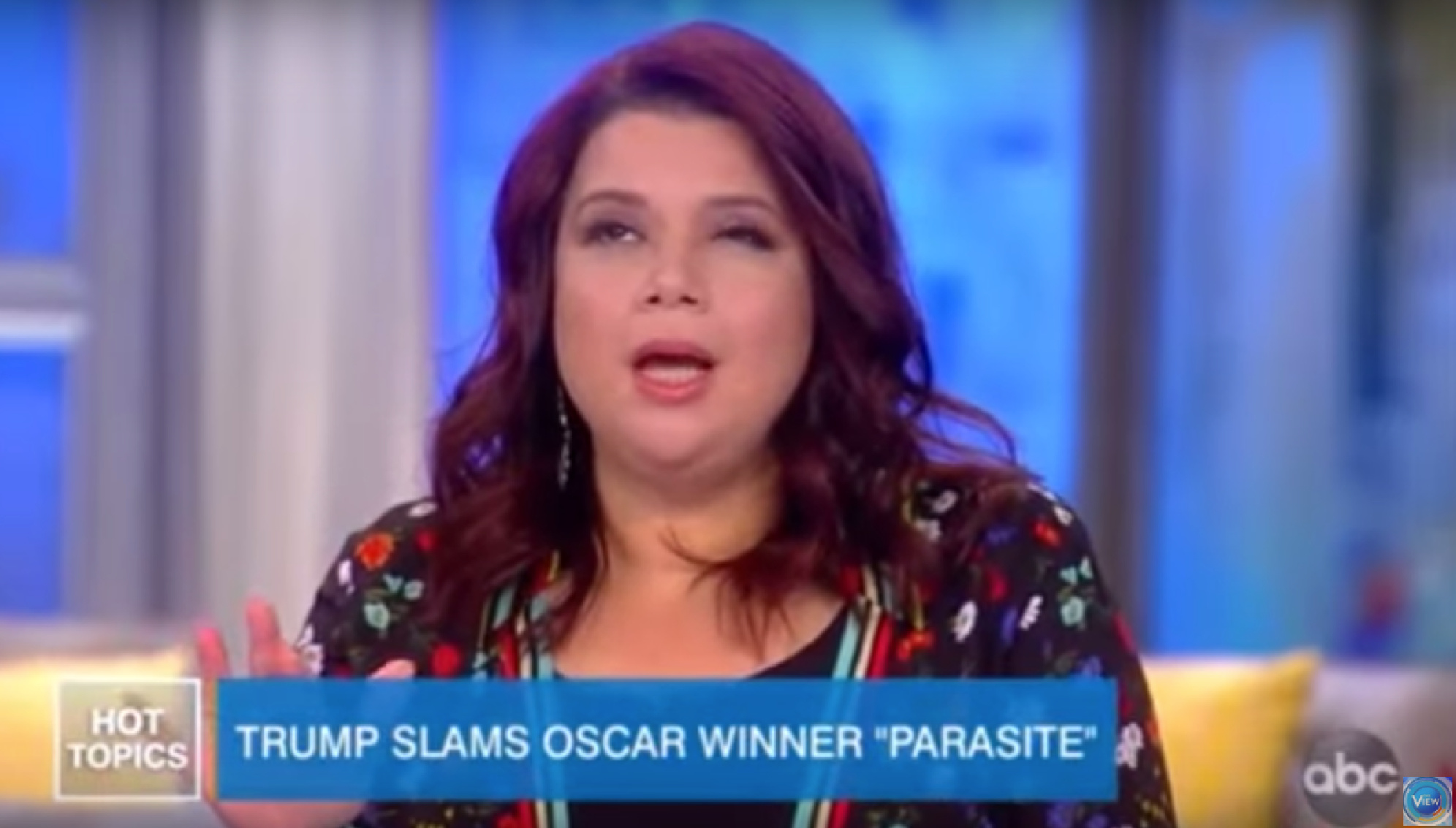 Liberal commentator Michael Eric Dyson said Friday on "The View" that President Donald Trump's recent remark that films like "Gone with the Wind" should make a return to contemporary Hollywood is racist.
Naturally, the show's liberal co-hosts agreed with Dyson's sentiment.
What are the details?
During the show, Dyson and "The View" co-hosts discussed Trump's comments over Oscar-winning film, "Parasite."
The South Korean film won Best Picture at the 2020 Academy Awards earlier this month.
"How bad were the Academy Awards this year, did you see? 'And the winner is a movie from South Korea!' What the hell was that all about?" Trump asked the crowd at a Thursday Colorado rally.
He continued his good-natured ribbing, "We got enough problems with South Korea with trade. On top of it they give them best movie of the year? Was ['Parasite'] good? I don't know. You know, I'm looking for like, let's get 'Gone with the Wind.' Can we get 'Gone with the Wind' back, please? 'Sunset Boulevard'? So many great movies."
Dyson, an author, preacher, and radio host, snarked, "Yeah, let's get 'Birth of a Nation' back because we don't have enough of that kind of kowtowing and cooning." He later argued that "Gone by the Wind" was all about "subordinating black people to white folk."
Co-host Ana Navarro joked, "Let's bring back the Civil War, let's bring back slaves!" while co-host Sunny Hostin added that Trump likely thought America was great back in 1939 when the beloved film was released.
"When was America great to him?" she asked. "If it was great when 'Gone with the Wind' came out with all those caricatures, those stereotypes and racial tropes, I thought what he said was really sort of instructive and reflective of what goes on [in his mind]."
It seems worthwhile to note that the American Film Institute ranked "Gone with the Wind" No. 4 on its list of best movies over the last century.
(H/T: Fox News)