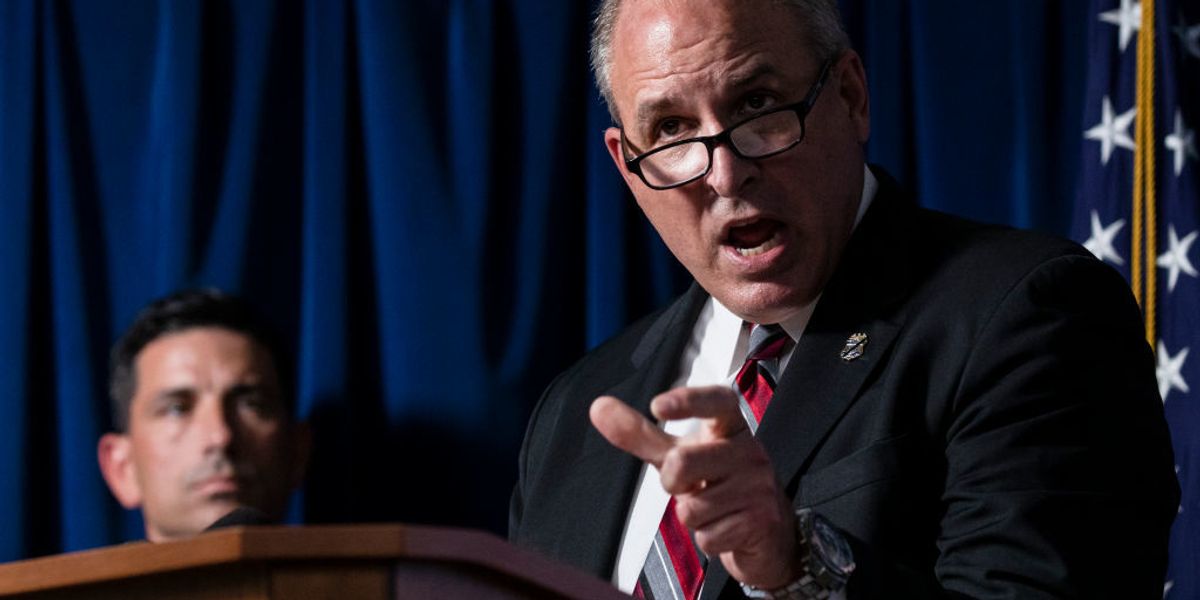 Twitter — currently under fire for censoring bombshell New York Post reporting about Hunter Biden's overseas business dealings — is now making more headlines for censoring a top Trump administration official after he celebrated the construction of the southern border wall.
What are the details?
The social media giant reportedly locked U.S. Customs and Border Protection Commissioner Mark Morgan's account Wednesday afternoon following his posting of a tweet about how the wall is stopping dangerous illegal aliens from entering the country.
According to screenshots obtained by The Federalist, Morgan tweeted ".@CBP and @USACEHQ continue to build new wall every day. Every mile helps us stop gang members, murderers, sexual predators, and drugs from entering our country. It's a fact, walls work."
Morgan subsequently received an email from Twitter explaining that his account was locked for violating its "hateful conduct" policy, which states, "You may not promote violence against or directly attack or threaten other people on the basis of race, ethnicity, national origin, caste, sexual orientation, gender, gender identity, religious affiliation, age, disability, or serious disease."
Morgan told the Federalist that Twitter locked his account without consulting with the Department of Homeland Security or asking him what he meant by the post.
"I'm sure somebody on that Twitter team has heard that everyone that illegally enters are just good people looking for a better way of life," Morgan said, reportedly adding that many border-crossers are in fact dangerous criminals who cross with the help of international drug cartels. "The American people ultimately don't get to hear the truth because someone at Twitter, based on their own ideology, pushed a button to prevent the truth from coming out."
A locked account punishment, according to Twitter, often results in Twitter requesting that the "violating content" be removed and making the offender "serve a period of time in read-only mode before they can tweet again."
What else?
The news came the same day that Twitter CEO Jack Dorsey faced tough questioning from Senate lawmakers over his company's decision to censor the New York Post's reporting about Hunter Biden.
During the appearance, Dorsey defended his company's seemingly biased decision to censor the Post and Trump administration officials while at the same time allowing Iran's Ayatollah Khamenei to call for the destruction of Israel on the platform.
Serious question for @Twitter: Do these tweets from Supreme Leader of Iran @khamenei_ir violate "Twitter Rules abou… https://t.co/jSHeFKRnRZ

— Ajit Pai (@Ajit Pai)1590760751.0
Dorsey said, "We did not find those to violate our terms of service because we considered them 'saber rattling,' which is part of the speech of world leaders in concert with other countries."
Sen. Josh Hawley (R-Mo.) tweeted: "Now Twitter is suspending law enforcement officials for discussing border security – you can't make this stuff up."
In conversation with the Washington Examiner, Morgan added: "Twitter is out of control in their clear bias against this administration and their blatant censorship of anything that may go against the policies of those who sit in cubicles in Silicon Valley."