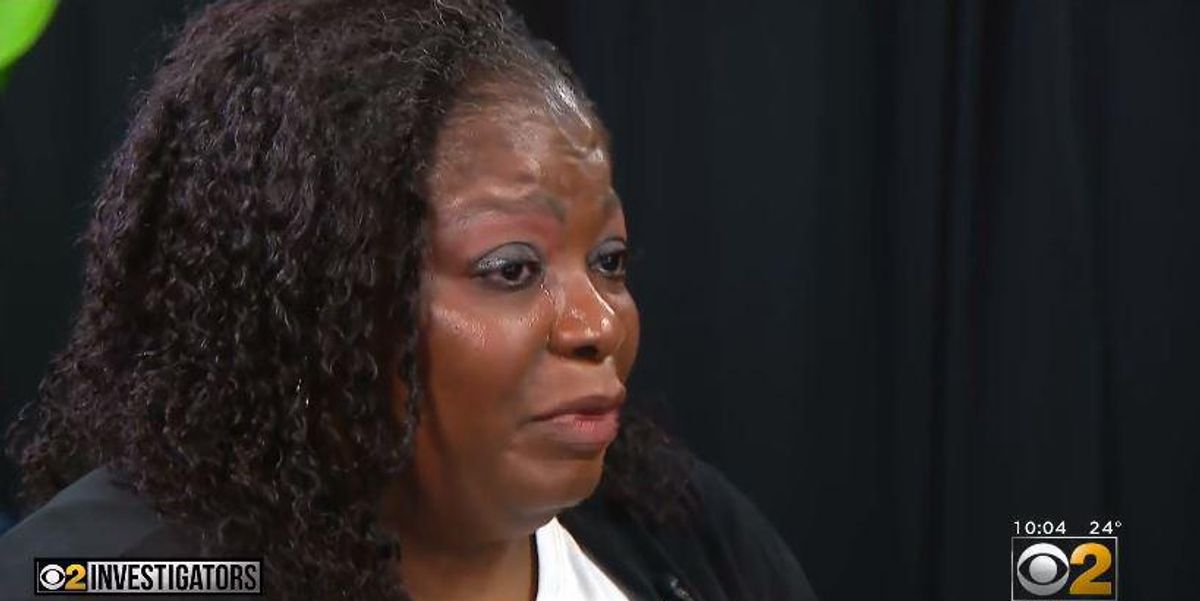 Newly released body-camera footage shows Chicago Police Department officers raiding the wrong home and handcuffing an innocent woman for 20 minutes while she was nude — before realizing their mistake. The police had the wrong address from an informant.
City officials are under fire for making a last-ditch effort to block a local television station from posting video Tuesday of the incident that occurred nearly two years ago.
What are the details?
Last year, officers broke in the door of longtime social worker Anjanette Young who says she had just arrived home from work on Feb. 21 and had undressed in her room when the police charged inside at 7 p.m. with guns drawn.
Following the incident, Young filed a Freedom of Information Act request to obtain the body-camera footage, but the department denied her requests, according to WMMB-TV.
But Young recently received the video and it was aired Tuesday by WMMB, despite Chicago city attorneys filing an emergency motion in an attempt to block the outlet from doing so.
The video shows officers breaking in the door, and Young pleading to know what is going on as she stands nude with her arms in the air in the living room while the police run through her home. She can be seen sobbing, repeatedly insisting to the room full of male officers that they have "the wrong house."
At one point, she says, "This cannot be right. How is this legal?"
After a few minutes, an officer places a jacket around her shoulders, but the front part of her naked body, of course, remained exposed. Then, an officer wraps one of Young's blankets around her body, but she was unable to keep herself covered because of her hands being cuffed behind her back.
She pleads with the officers while telling them that she lives alone, and that she has lived in her home for four years. She cries, "There is no gun in this place. I'm a social worker, I've been a social worker for 20 years. I follow the law. I don't get in trouble for anything. I don't do illegal stuff. I'm not that person. You've got the wrong person."
Officers eventually apologize, try to repair front door
The body-camera footage also shows that after speaking with Young for several minutes, two officers return to a patrol vehicle where they review documentation regarding the warrant.
One can be heard saying, "It wasn't initially approved or some crap."
He adds, "I mean, they told him it was approved. Then, I guess that person messed up on their end."
The CPD would not comment to WMMB on the officers' exchange. Eventually, the officers tell Young that they believe her, apologize, and attempt to do makeshift repairs to her front door since it was no longer functional after being rammed in.
According to the Chicago Tribune, WMMB "has reportedly extensively on Chicago police officers raiding the wrong home," and called Chicago Mayor Lori Lightfoot's (D) attorneys' request to block the station from airing the report as "extraordinary."
Lightfoot distanced herself from the incident when questioned about it during an unrelated news conference, saying that it happened before her taking office. But, the newspaper noted, it was Lightfoot's administration that sought to prevent the video from being shown to the public.
Young is suing the police department over the incident. Her attorney, Keenan Saulter, told WMMB, "If this had been a young woman in Lincoln Park by herself in her home, naked — a young white woman, let's just be frank — if the reaction would have been the same. I don't think it would have been. I think they would have saw that woman, rightfully so, as someone who was vulnerable. Someone who deserved protection. Someone who deserved to have their dignity maintained."
He argued, "They viewed Ms. Young as less than human."