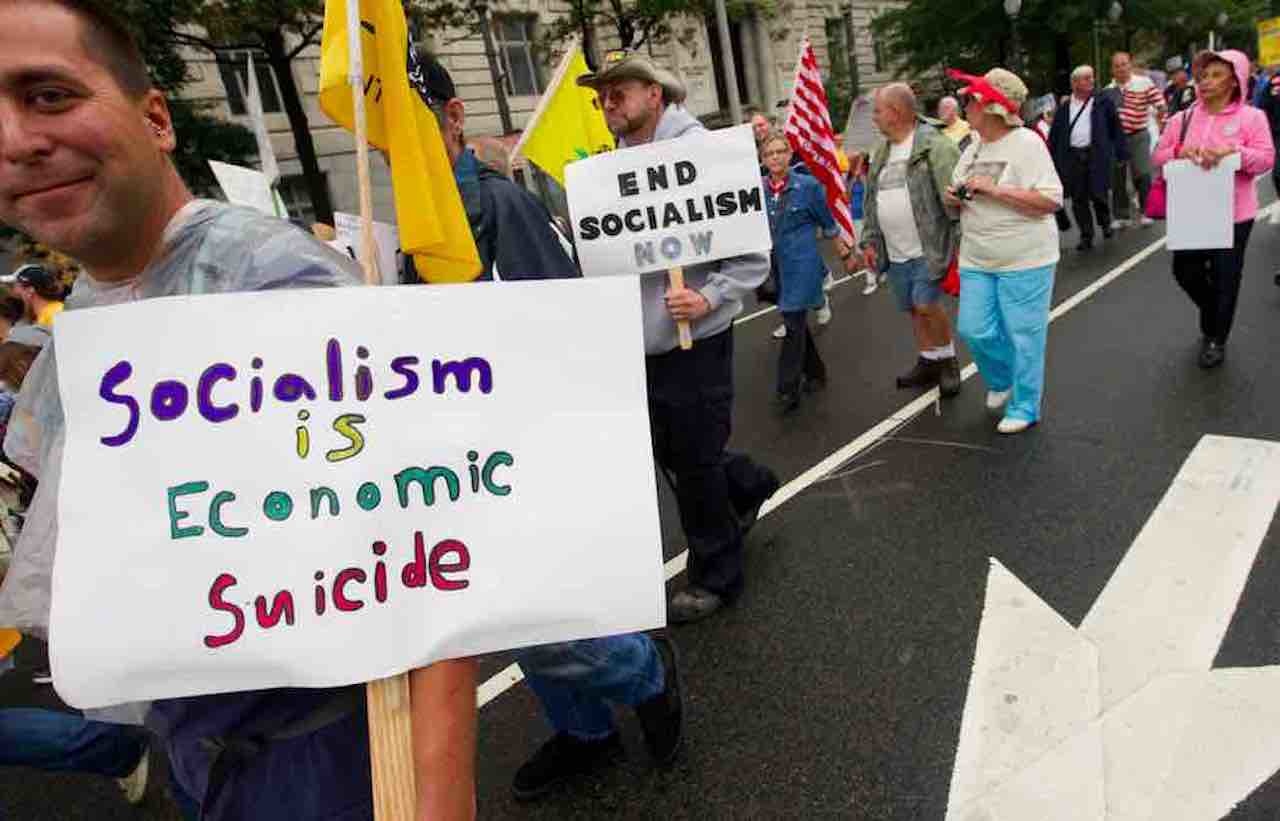 A conservative Hispanic college student penned an op-ed for the University of Chicago's student newspaper Friday saying that after she expressed her anti-socialist beliefs as part of a school-related project, she received an "onslaught of online hate and threats of violence."
The student in question, Evita Duffy, also happens to be the daughter of former Republican U.S. Rep. Sean Duffy and Rachel Campos-Duffy, a Fox News contributor and author, the Milwaukee Journal Sentinel reported.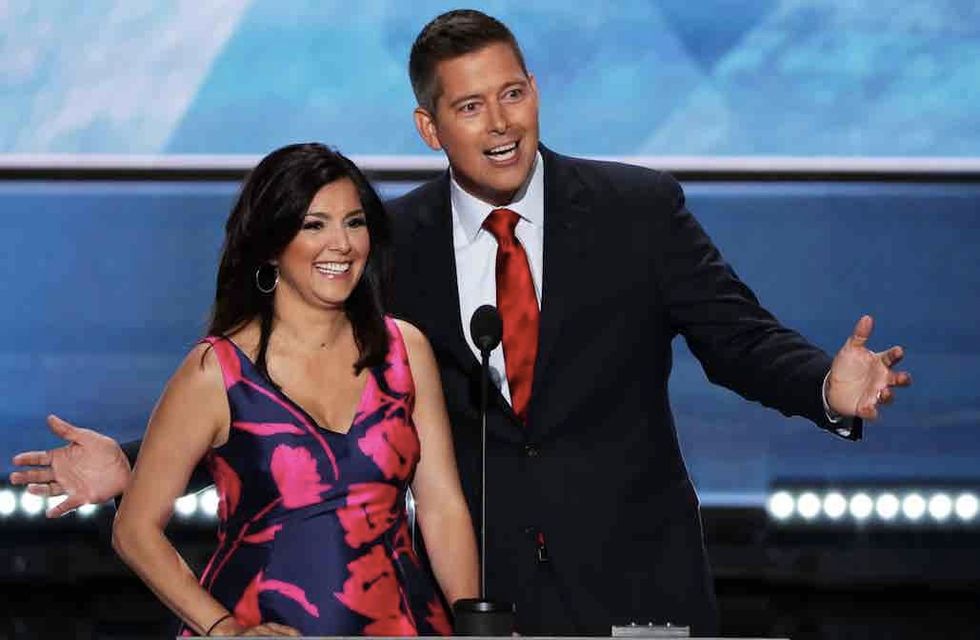 Photo by Alex Wong/Getty Images
But in the wake of the fallout against her, Evita Duffy also has received support from some pretty big names for making her voice heard.
What's the background?
Duffy, a sophomore at the prestigious school, noted that the college's Institute of Politics asked her to participate in a digital initiative called "I Vote Because" in which students pose with a small white board stating their reasons for casting ballots. Her statement read, "I VOTE BECAUSE … the coronavirus won't destroy America, but socialism will."
What was the reaction?
Duffy wrote in her op-ed for the Chicago Maroon said she's used to "being in the minority opinion" since she's a "conservative Hispanic woman" on a "liberal college campus."
"I am a proponent of free speech, and I hoped my white board message might even encourage a lively and robust debate on economics," she added. "However, I was naïvely unprepared for the onslaught of online hate and threats of violence I received.
More from her op-ed:
Fellow students attacked my character, my intellect, my family, my appearance, and even threatened me with physical violence, using foul and offensive language. I was called a racist and a xenophobe. Some compared me to animals. Others declared that they would personally stop me from voting, and many defended the personal attacks, saying I deserved to be bullied and that I don't belong at the University of Chicago on account of my beliefs. I was told by many that I was the most hated person on campus. It was frightening. It was also hurtful, since some of the attacks came from people I considered friends.after that post she received threatening messages on social media and from her classmates.
She also ripped college officials, saying it's "not hard to imagine what sort of actions they would be taking if an LGBTQ+ or Muslim student faced similar threats or experienced this sort of intolerance on campus."
In relation to the other part of her white board statement, Duffy noted that "as awful as the coronavirus is, killing a total of 12 people nationwide and over 3,000 globally, its number of victims pales in comparison to the tens of millions of people who have died at the hands of socialism and communism."
Who else spoke up?
David Axelrod — the IOP's founding director and confidant of former President Barack Obama — penned a statement Friday speaking against the "unacceptable harassment" Duffy endured. But Axelrod also said her "minimization" of the Coronavirus was "offensive to those who have loved one here and overseas who have been infected and whose lives have been disrupted — which may very quickly include all of us — in large ways and small."
Still, Axelrod pointed to Duffy's statement about socialism as the primary element that stirred anger, and that she was "entitled to express [her opinion] without the ugly and inappropriate online harassment that followed. We strongly condemn and deeply regret the threatening comments this student has received."
Messages of support
Duffy's op-ed caught the attention of a number of high-profile voices who offered their support and encouragement, including former U.N. Ambassador Nikki Haley, former Republican presidential candidate and governor of Wisconsin Scott Walker, and cohost of "The View" Meghan McCain:
Anything else?
The day after Duffy's op-ed was published, the Chicago Maroon ran a rebuttal from Darcy Kuang, a fellow student and deputy news editor, who called Duffy's white board message "insensitive, offensive, and racist."
"You treated an extremely traumatic event for Chinese people around the world as nothing but a way to weaponize your own political opinion, which you could have sufficiently expressed without any mentions of the outbreak," Kuang wrote, adding that "you made Chinese students feel like our trauma is unrecognized and unimportant at this school. Your message suggests that our trauma is only worthy of being the backdrop of 'important' discussions like capitalism vs. socialism."
But judging by some of the comments to Huang's rebuttal, it doesn't seem to have been received all that positively:
"Hey Genius, Coronavirus, does not just kill Chinese people…so you can crawl off the alter of victimhood and find another argument to whine about."
"Connecting two newsworthy topics in the same sentence doesn't trivialize or marginalize either one, and nothing about this statement is racist or xenophobic. In fact, it's the very opposite of xenophobia. You trivialize real racism, which does still exist in this country, with your eagerness to be angry. What a bizarre and anti-intellectual reaction."
"More examples of 'feelings' and needs for 'safe spaces' from the whining generation."