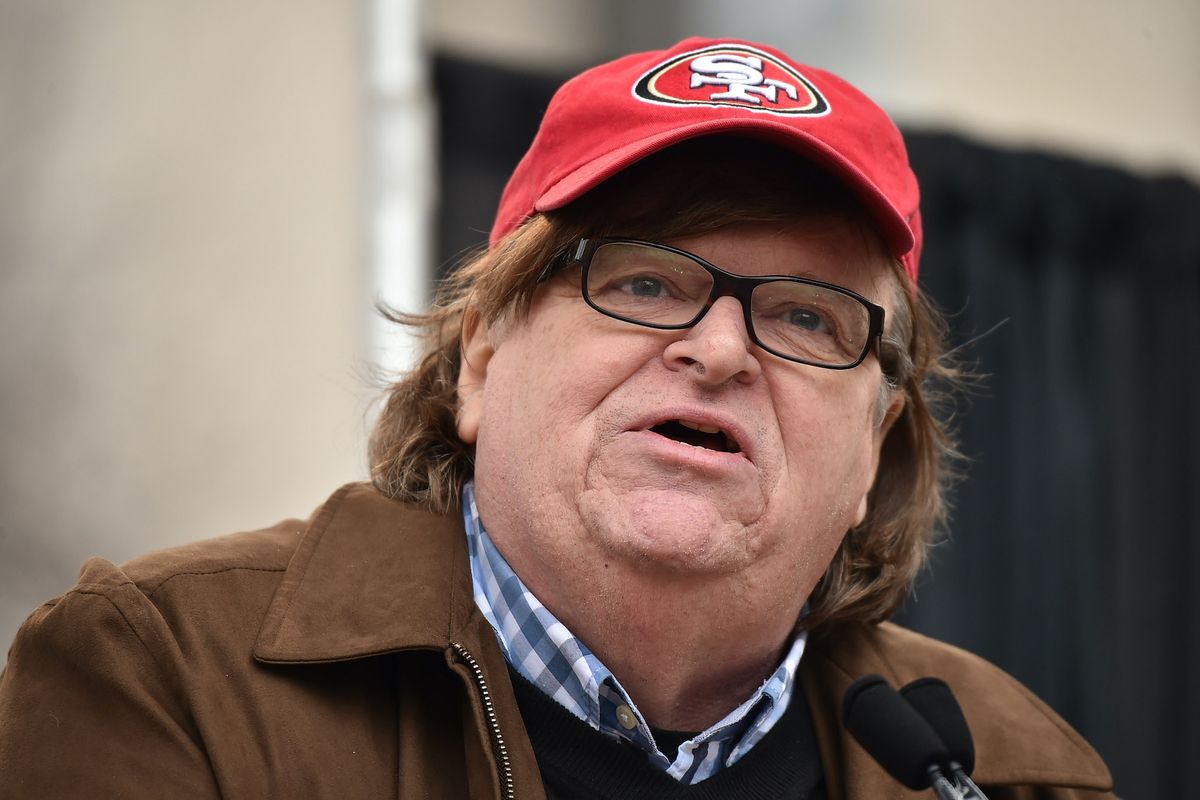 Liberal filmmaker Michael Moore posted a video of a Trump supporter making excuses for being abandoned at a rally, but it turned out to be a parody put out by a liberal comedian, who turned around and mocked Moore.
Moore posted the video of Blaire Erskine, who was mocking supporters of the president who were caught in freezing temperatures after a rally over poor transportation planning.
But Moore appeared to post it as if it were a real video of a supporter of President Donald Trump.
"How did Trump win? If we have to keep asking then we don't get the commitment of his voters. 10s of millions of them will vote Tues. They'd walk '750 miles' in the freezing cold 'just to hear him speak.' I wouldn't do that to hear Bernie, Biden, or JC himself. THAT's how they win," he said in the tweet he lated deleted.
Here's the video he posted:
The comedian mocked the plight of hundreds of Trump supporters who were stuck at an airfield in Omaha, Nebraska, on Tuesday, after the rally ended and the president left on Air Force One. Several supporters were hospitalized because of the freezing temperatures.
Erskine tweeted screenshots of Moore's tweet to document the filmmaker's faux pas:
She also appeared to be upset that he got all the attention and she didn't, despite being the originator of the video. And she implied that Moore was the benefactor of gender bias because he was simply able to delete his mistake.
"[W]hen a famous white man makes a mistake lol," she tweeted.
Others mocked Moore as well for mistaking the comedian for a real Trump supporter.
Sarah Cooper, who has built her comedian career on impersonating Trump on social media, responded, "this is literally the funniest thing that has ever happened. everyone can go home now. good night."
"She is a comedian doing a bit. Please go away. Thank you," tweeted actor Mitchell Fink.
"You do realize the woman you are RTing is a comedian who does something like this every time the GOP does something dumb. Also, you are a huge disappointment. F**k off," responded liberal writer Tony Posnanski.
Here's more about the event in Omaha:

Mayor Stothert discusses Trump campaign's delays busing attendees from Omaha rally

www.youtube.com